Marissa Goldsmith, Founder
I've worked with all aspects of online technology for over 20 years. It started in the mid-1990s, when as a Sophomore at GW, I snuck into an HTML class meant for professors. From that point on, I immersed myself in digital technology.
A decade later, I was bitten by the analytics bug after taking a two-day course in Google Analytics. I discovered the way smart analytics could produce effective, data-informed design. I no longer had to tell clients that I hated carousels, so they should hate them too. Instead, I had the evidence to show that everyone else hated (or, at least, ignored) them as well.
Today, I spend my time helping organizations understand and make the best use of their data. I do this through requirements gathering, technology evaluation, analytics implementation, and reporting.
Values
As a company, Goldsmith Interactive, we're not just about values in a pivot table. We also care about values that make the world a better place.
Diversity
Behind every technology scandal, there is a lack of diversity. The flaws are obvious when marginalized communities aren't consulted in creating the latest and greatest app.
We make better technology when we listen to a wide variety of voices. End of story.
Privacy
If you finger-tent your hands and mutter "Excellent" while developing your data collection plan, you're doing it wrong.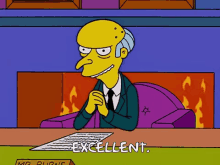 There are several new laws on the books now that attempt to protect user privacy. But you shouldn't care whether you should be legally compliant to respect a users privacy. You should just do it.
Accessibility
Digital technology is now "the way" to do most things in our world. But with ubiquity comes responsibility. Members of the disability community have more access to the world. But even small accessibility mistakes prevent individuals from receiving basic services many of us take for granted every day.
At Goldsmith Interactive, we strive to make our work as accessible as possible.